VH-UAL de Havilland D.H.60 Moth (c/n 246)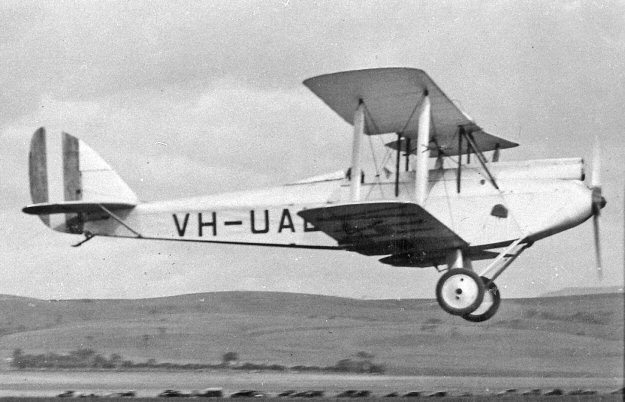 This early Moth is displaying Royal Victorian Aero Club stripes in the above shot from the John
Hopton collection. Originally registered (as G-AUAL) to the Civil Aviation Branch, Dept of
Defence in August 1926 it was one of many machines loaned to various branches of the Australian
Aero Club, this one going to the Victorian Section at Essendon. It had a Cirrus II engine installed
in 1927. It had several prangs, some of them serious enough to result in fatal injuries to the pilot.
One such occured near Bendigo on 3 July 1929, as seen in the photo at the foot of the page from
the Richard Penna collection, showing it as G-AUAL. Incredibly it was rebuilt by the following
January and re-issued with a new C of A. By 1936 it was on the strength of the embryo RVAC,
but on 23 December of that year it crashed again, this time on the Northern Golf Links, some 3
miles east of Essendon Airport. It was not officially struck off the register until 15 March 1937.
No doubt the RVAC were debating having it repaired, but, in the event, decided againt this
course and its C of A was finally allowed to lapse. It appears in a newspaper clipping seen below
from the Melbourne Argus of 19 December 1936 with the caption
'Officials flagging away the first machines to leave Essendon yesterday for the final stage
of the Brisbane to Adelaide air race'.
The latest accident referred to above possibly occurred as the aircraft was returning to Essendon
from having competed in the air race.