G-AUPZ Short Shrimp (c/n S.540)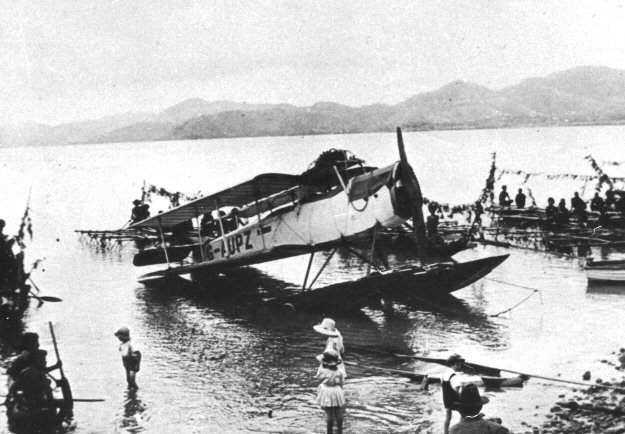 First registered in 1920 to Australian aviation pioneer Lebbaeus Horden of Sydney, this aircraft
was previously G-EAPZ. The CAB allowed him to retain its UK "last two" to minimize repaint-
ing (!) even though this registration was completely out of sync with the series being assigned at
that time. The images in this entry, from the Geoff Goodall collection, show the Shrimp at Port
Moresby, NG in 1922 on the first aerial exploration of the country. The photos are classic
Captain Frank Hurley pictures, an Australian adventurer who specialized in photographs of New
Guinea and Antarctica. The lower one shows either its arrival or departure to/from the Territory.
This aircraft was originally built by Short Brothers Ltd as a "Sporting Type Seaplane" and was
first flown on 10 December 1919 at Rochester. The Shrimp floatplane was shipped back to
Sydney in Dec 1922 following the New Guinea expedition (where it was accompanied by Curtiss
Seagull G-AUCV), but after assembly was wrecked on its first takeoff on Sydney Harbour on
20 January 1923.