G-AUJF Avro 594 Avian Mk. IIIA (c/n R3/CN/184)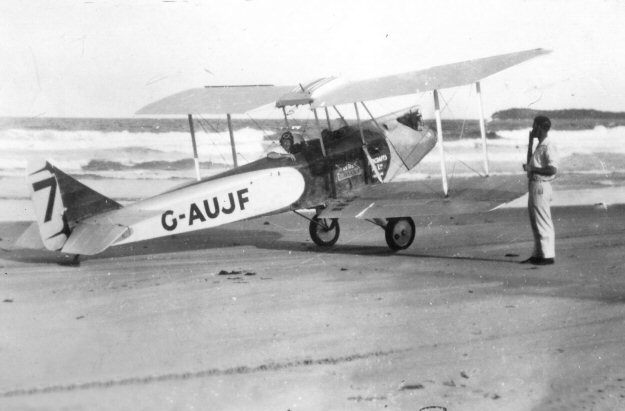 First registered to Aircrafts, Pty Ltd of Brisbane in 1928, the original of the above photo (from the
Frank Walters collection) was signed by Ron Adair, the founder of that company. Later to become
an airline operator, the company was originally an aircraft dealer and had, I believe, the Avian
dealership in Queensland. The above picture was taken on a beach in Queensland. Possibly on
the same beach and around the same time, but surrounded by a crowd of well-wishers, is the image
below from the John Oxley Library, State of Queensland collection. Ron Adair sold the aircraft
off the following year to a private party in Bundaberg. In 1935 it went to the Mackay Aero
Syndicate It was destroyed in a hangar fire in September 1937, although its CofA had already
lapsed.