G-AUJA as G-EBXR Airco D.H.9c (c/n [H9276} )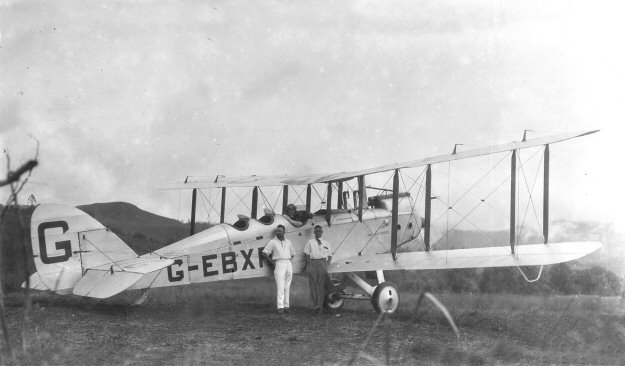 This rare photo of the D.H.9 G-EBXR was taken at Lae, New Guinea and is from the Frank
Walters collection, via Geoff Goodall. The aircraft was imported into Australia in November
1928 for J.R. Taylor, whose Taylor and Ross Air Transport flew out of that PNG locale.
Whether it was ever actually repainted G-AUJA or not is not known, since it forced landed
into the sea off Salamaua, New Guinea slightly under a year later on 2 November 1929.
My research has shown that several of these early machines, particularly those in New Guinea,
were never repainted. Note c/n of D.H.9s is their RAF serial number.