G-AUIM de Havilland D.H.51A (c/n 100)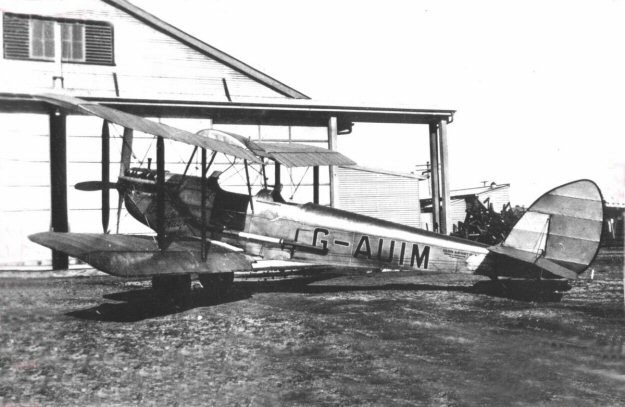 The above image comes to me courtesy of Wal Ives, whilst the shot immediately below was
unearthed by Geoff Pogson (seen here courtesy of Phil Vabre). This D.H.51A was the first
of its breed and was formerly G-EBIM. It was built in 1924 and exported to Australia in
1927. Its first owner was Bunny Hammond dba Golden Airways Co of Sydney in 1927,
hence 'The Golden Wasp' titling on the nose as seen on the lower image (Bunny Hammond
was to go on to form Adastra Aerial Surveys following WW II). G-AUIM was re-registered
VH-UIM in 1930. The image at the foot of the page is from Hood Collection Part II (Aviation),
courtesy of the State Library of New South Wales collection. It shows the machine on the
floats with which it was later fitted. Clearly the fin and rudder have had work done to them (or
been completely replaced with the empennage from another aeroplane to compensate for the
additional side area of the floats?). The inscription and logo on the rudder reads 'The Texas
Company - Australasia Limited', although the Moth was never registered to that corporate entity.
Possibly the owners at the time, Messrs. A.S.Elkin and R.F. Walker of Sydney were agents for
the oil company. Anyway, on 3 February 1931 a float struck a submerged object while taking
off and -UIM was damaged beyond repair after it overturned during the subsequent landing off
Dobroyd Point. At the foot of the page is an image of it as G-EBIM taken at Stag Lane in 1925.