VH-UHK Avro 594 Avian Mk III (c/n R3/CN/120)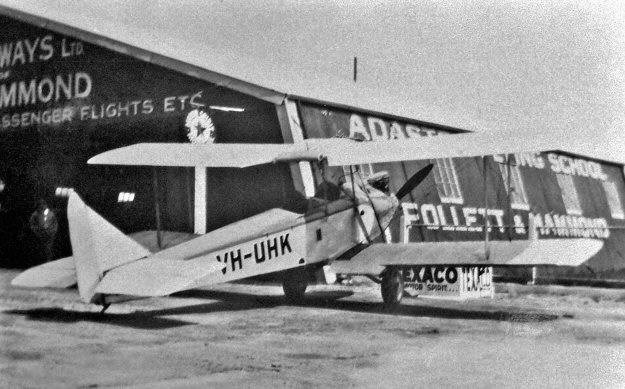 Clearly I have managed to unearth a plethora of images of this Avian. The above shot of was taken
at Mascot in front of the Adastra Airways hangar by Jason Hassard, a pilot with New/ England Air-
ways and Airlines of Australia who went on to log among the world's highest pilot flying time on
Douglas aircraft. This image is courtesy of the John Hopton collection. Photograph # 2 below is
from the Fairfax collection, via the NLA, and shows the aircraft (as G-AUHK) having its prop swung
at Mascot when it was still with the Australian Aero Club (NSW Section) as '

Rouseabout'

. Image
No.3 from State Library of New South Wales archives is part of the A.J. Perier photographic collection
and depicts the Avian being presented to said club on 7 July 1928. The name

'Rouseabout''

came
about since it was donated by J.J. Rouse, the manager of Kodak (who was, in fact, Perier's employer).
The personages are, from left: Charles Ulm, J.J.Rouse, Capt. G. F. Hughes, Charles Kingsford Smith
and an unknown gentleman. The National Library of Australia image (# 4) shows a close-up of the
name and presentation details on the nose of the Avian. After its disposal by the club in July 1931 (a
few days before I was born, incidentally) it had a succession of owners (and accidents) in NSW finally
winding up with the College of Civil Aviation at Mascot in 1940. It was struck off the register in January
1941 Shot # 5 shows a a full side image extracted from the Adelaide Advertiser of 7 July 1928 showing
it on the day of its presentation by J.J. Rouse. . Photo # 6 was taken by Keith Virue and was sent by
Bruce Robinson, a nephew of Keith's. Personages and venue unknown. Finally at the foot of the page
(# 7) is a crash scene culled from the Sydney Morning Herald of 30 July 1929 when -UHK came to
grief when flying in thick fog near Wentworth Falls. It was, as indicated above, repaired and went on
to enjoy a long and colorful history.


2.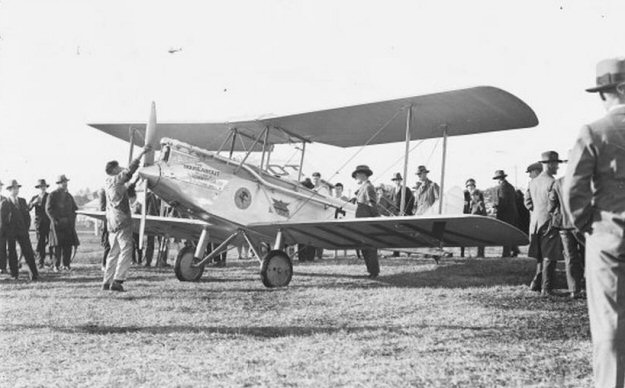 3.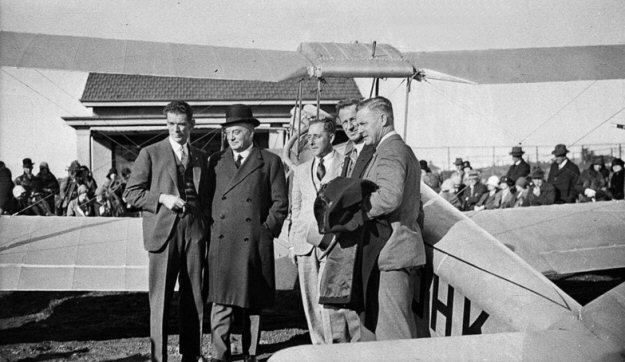 .


4

.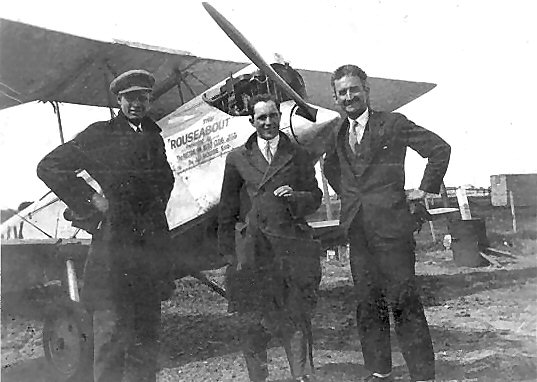 5

.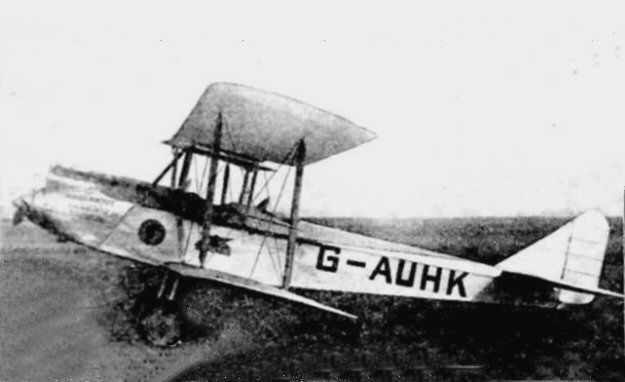 6.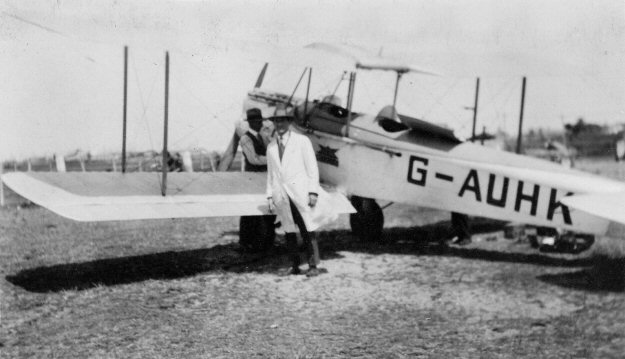 7.