G-AUGR Ryan B-1 Brougham (c/n unknown)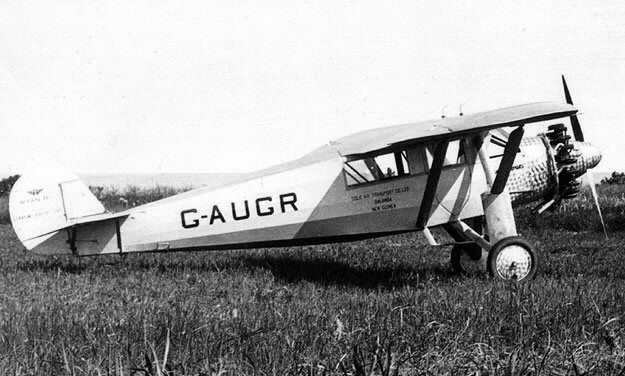 This rare shot comes from the Civil Aviation Historical Society (CAHS) and depicts a Ryan
Brougham which was imported into New Guinea in March 1928. It was operated by Airgold Ltd,
and the fuselage legend reads 'Gold Air Transport Co Ltd / Salamaua / New Guinea. Presumably
in support of the precious metals mining operations which got under way in that vast mineral-rich
territory in the late 1920s. The aircraft was named 'L'Oiseau de Tropicale' ('Tropical Bird') and
unfortunately only lasted a scant six weeks, landing in the sea on approach to Lae Airport, New
Guinea. on 23 April 1928. The above shot is a close up of the entire image, presented below,
showing the typical (and exotic) airport terminal of the period. (Many PNG terminals aren't a lot
different today!).