G-AUFQ Curtiss Ireland Meteor (c/n M.8)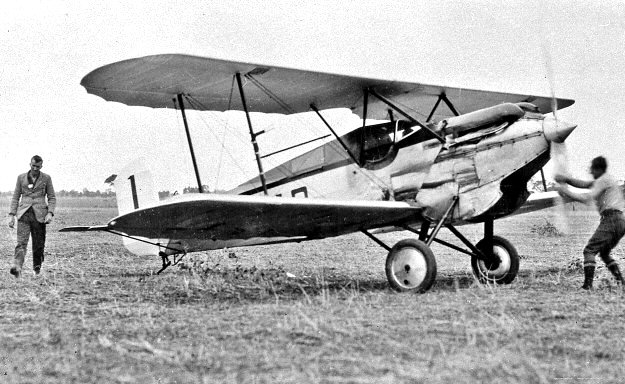 When Curtiss engineer G. Sumner Ireland ran out of old Oriole fuselages (from which he had
been re-manufacturing his Comet biplanes), he evolved this later hybrid, named Meteor. One
of these was imported into Australia in May 1927 by S.L. Tyler who also owned the Curtiss
Ireland Comet G-AUFG. G-AUFQ was sold to L.L. Nall of Longeuville, NSW in 1928 and
in 1929 it took part in the East-West air race that was held as part of the West Australian cent-
enary celebrations, flown by E.W. Leggatt. By the end of August 1930 it had become VH-UFQ
As such it crashed on landing at Mascot on 17 January 1931. The unique shot above is from
the John Hopton collection. .