G-AUDR Avro 504K (c/n AAEC/D9)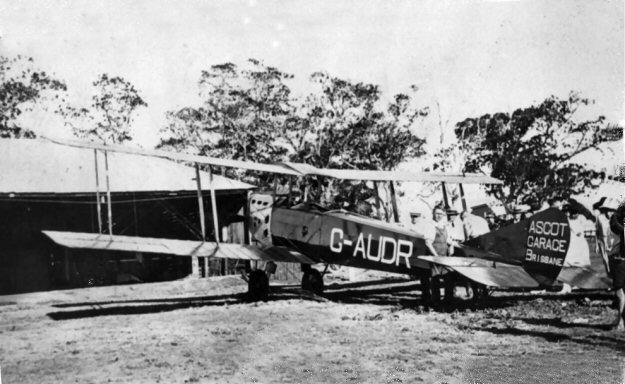 Established in 1919 by H. E. Broadsmith and N. Love the Australian Aircraft and Engineering
Company (AAEC) produced six Avro 504K training biplanes for the R.A.A.F. and seven for
civilian use. AAEC was Australia's first aircraft manufacturing concern. The 504K seen above
in this image courtesy of the John Oxley Library, State Library of Queensland collection was one
of the civilian editions and was first registered to M.G.B. Cox of Sydney in 1922. It was sold
in December 1923 Chapman and Chapman Aerial Services and then to E.R. Videan and E.W.
Beckman of Brisbane (the owners of Ascot Garage?) who installed a 150 hp Curtiss K6 engine
in place of the original 100 hp Sunbeam Dyak (must have given it quite a lift in performance).
The image below is from the Horrie Miller collection, via the National Library of Australia and
was taken in front of the Ascot Garage hangar for its opening at Eagle Farm Aerodrome in 1923.
Both shots illustrate the new engine fitting. Sold to Airways. Ltd of Sydney in May of 1925, it
was wrecked by a gale at Moora Valley shortly afterward and was stricken from the register on
17 June 1926.