G-AUDO Airco D.H.6 (c/n [C1972] )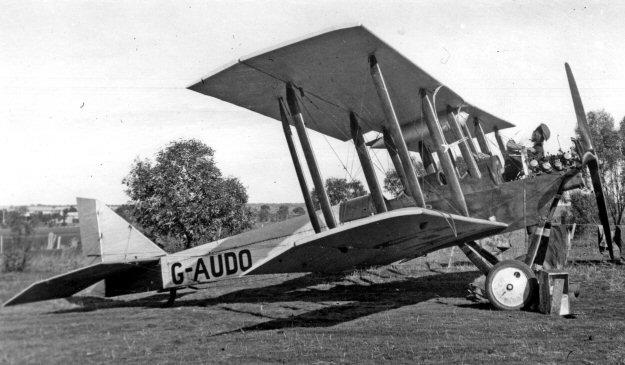 Rare shot from the John Hopton collection of one of several Airco D.H.6 machines civilianized
after WW I. First registered in December 1921 to C.D. Pratt of Geelong, it passed to L.F.
Pratt in June 1927. The c/n listed on the registration page in the aircraft register at Henty
House was its prior military serial of C1972. G-AUDO left Geelong in January 1928 when
sold to K.R.M. Farmer. This worthy quickly turned around and sold it to D.H. Jenkins in
March of that year, and a scant six months after that it was stuck off the register (on 30
September 1928).