G-AUDL Farman Sport (c/n 24)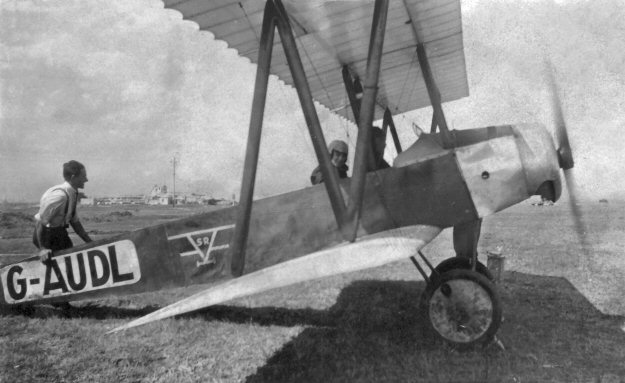 From Jim Sweeney comes this interesting shot of a Farman Sport with the logo of its first owner,
Shaw-Ross Engineering and Aviation Co (of Port Melbourne) on the fuselage. This particular
Farman Sport was first registered in June of 1921 and was fitted with a 60 hp Le Rhone engine,
which is evidently being run up in this photo, which was probably taken at Port Melbourne in the
mid 1920s. The company name was changed to Shaw Aviation in June 1931 although G-AUDL
was destroyed by fire at Port Melbourne just six weeks later (on 7 August 1931 - I was three
days old at the time!). This aircraft was apparently never re-registered into the VH- series.
Below is an interesting shot from the Kevin OReilly collection reputedly at Benalla, circa 1923,
showing -UDL with another Farman, G-AUBV flying above.