G-AUDI Bristol Tourer (c/n 44)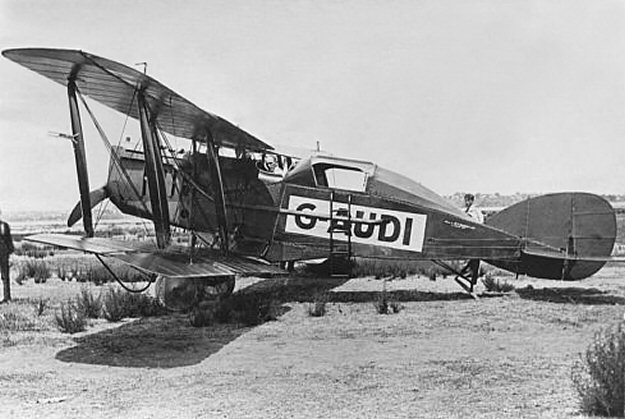 The above image depicting the first Bristol Tourer acquired in November 1921 by WA Ltd of Perth
in 1921 is from Fred Niven's archives. The photo below, from the Frank Colquohoun collection,
shows the remains of the aircraft at its crash site at Murchison Downs Station.WA, on 5 December
1921, so it had a very short life. Three WAA Tourers departed Geraldton early that morning in loose
formation to be positioned at towns along the route on what was to be the first leg of Australia's very
first airline service. This was operated by West Australian Airways on their Geraldton-Derby WA
coastal route. 90 miles north of Geraldton Len Taplin had engine trouble and made a successful forced
landing near the Murchison River. Pilot Bob Fawcett in G-AUDI followed him down and while making
a low pass over Taplin's aircraft, struck the ground. Sadly pilot Fawcett and his mechanic Edward Broad
were killed.