G-AUCZ Avro 504K (c/n AAEC/7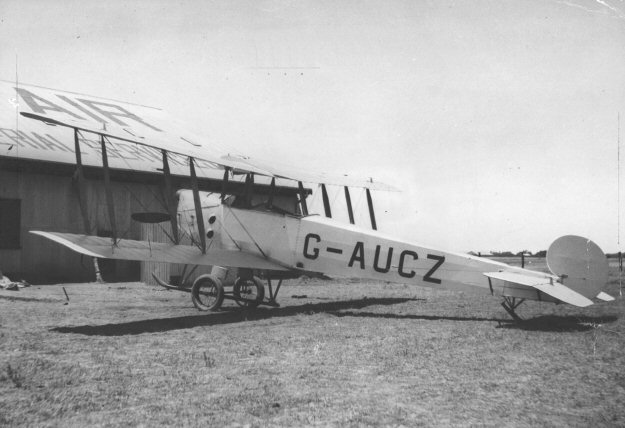 An excellent print from the Kevin OReilly collection showing an Avro 504K, believed to be
at Hay, NSW, probably after it had been acquired by C.A. Butler when he was working for
Larkin`s Australian Aerial Services, and after it had been reconditioned in 1927. The air-
craft was the seventh built from a kit by Australian Aircraft and Engineering Co at Mascot
in 1921. In November 1929 it went to R.J. Charleson of Morwell, Victoria and was re-reg-
istered VH-UCJ. It was destroyed in a crash near Smeaton, Victoria on 8 August 1930.