G-AUCY Avro 504K (c/n [H7499])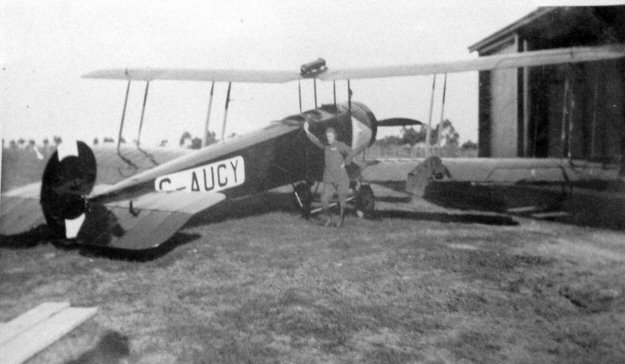 These three images all come from the South Australia Air Museum archives. Unfortunately the
shot immediately below is not focused enough and I cannot ascertain whether the 490 quid is the
price of the aircraft itself, or the cost of a ticket some place, particularly since I

can

discern that
the script under the pound value states 'Book Here". Alternatively, it could be for some completely
different asset or purpose. G-AUCY was originally registered to Mr. K R M Farmer of Malvern,
Victoria (a suburb of Melbourne) in June 1921. A joint owner in 1923 was a W F E Smith in whose
name it was registered when it crashed at Burra, South Australia in 1925. The image at the foot of
the page probably depicts the result of this accident.