G-AUCV Curtiss Seagull (c/n MF419/28)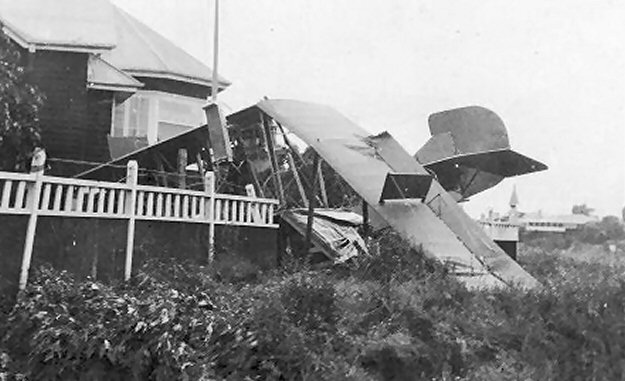 Well clearly a photo of this aircraft, at least one showing the rego, would be nice, but, failing that
I will present the the Horrie Miller Collection print (via the National Library of Australia) depicting
it after it had crashed into a house fence at New Farm on the banks of the Brisbane River on 17
January 1926. Originally registered to the Aerial Company Ltd of Sydney in June of 1921, it was
re-registered to co-owner Horace Clive Miller of Glenelg, SA in 1923. Horrie also owned the
other Seagull, G-AUCU. In 1925 he sold -UCV to E.R. Videan, owner of Ascot Garage,
Brisbane. Following the above crash it was struck off the register on 20 September 1926.