G-AUCO Royal Aircraft Factory B.E.2e (c/n 61)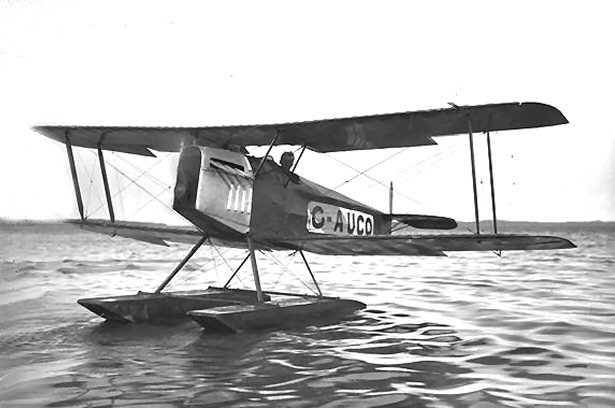 DCA had very little on this machine when I copied the details from the old ledgers in 1953.
The entry merely said "Crashed before Registration". Well, the rego was certainly painted
on before it overturned during a forced landing near Branxton, NSW in July 1921 as the
image above attests. It was rebuilt as G-AUDV and "officially" entered into the register in
November 1922, possibly as a landplane. It then had a series of owners in Queensland and
NSW before it was written off when damaged by high winds at Sydney in 1931.