G-AUCJ Avro 504K (c/n [E3432])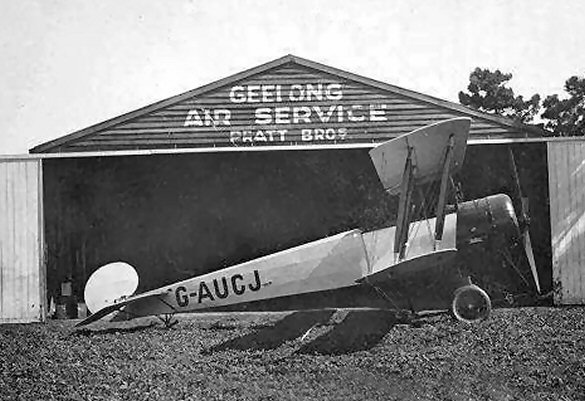 Standing outside the hangar of its owner at Belmont Common, Victoria, is this ancient
504K, first registered on 28 June, 1921. (It was Australia's 15th civil aircraft). Avro
504Ks did not have c/ns per se, but merely used their military serial numbers. G-AUCJ
crashed on landing at Belmont Common on Christmas Day, 1922. It was not a total
write off although the registration was changed afterwards to be that of C.D. Pratt of
Geelong, one of the propreitors of Geelong Air Service. Whether it was actually made
airworthy again is not recorded, but it was not officially stricken from the register until July
of 1929. The above image is via the archives of Museum Victoria Collections.