G-AUBX Sopwith Gnu (c/n W/O 2976/5)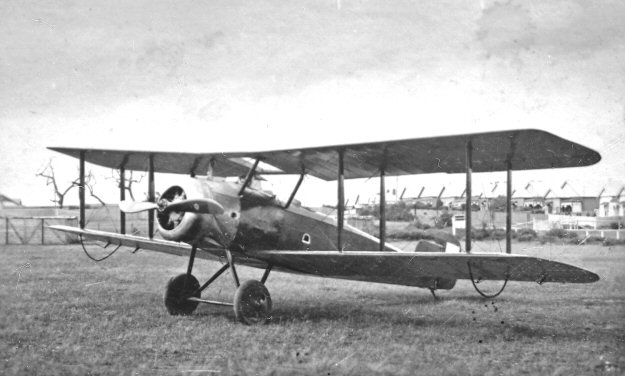 Two Sopwith Gnus (out of about six built) were imported by Australian Aerial Services Limited
ostensibly for use on the Adelaide to Sydney mail route. They were G-AUBX and -UBY. The
above shot, from the John Hopton collection, purports to illustrate -UBX on an airfield at Morn-
ington, Victoria. This aircraft was originally registered in June 1921 to J.R. Fullarton of Elwood,
Victoria who traded under the name Fullham Air Transport. The Gnu crashed at Culgoa, Victoria
a scant two months after being registered, although was not officially stricken off until 1925.
Whether it flew between 1921 and 1925 is not certain, but it was gone from the register long before
it would have been re-registered VH-UBX.