G-AUBW Airco D.H.6 (c/n C9374)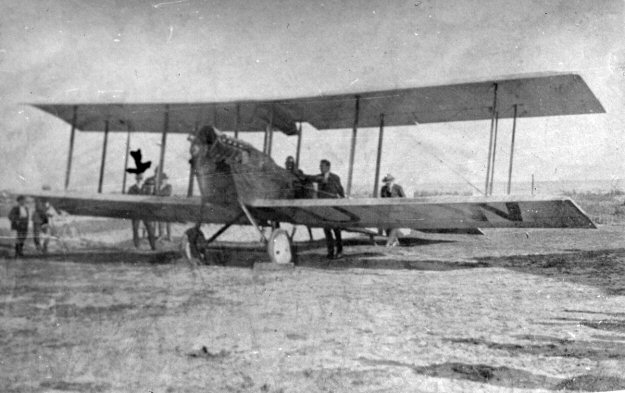 This rough shot from the Civil Aviation Aviation Society is the only one I have been able to glean
of this ancient machine. The picture was evidently taken by R.Stewart, one of the brothers
who founded Benalla Flying Club in 1919. (Prior to 1921 aircraft were not officially registered
in Australia, and usually had the name of the company or sponsor on the fuselage). G-AUBW
was registered to Shaw-Ross Engineering and Aviation Co. of Port Melbourne in June 1921.
Since I am now posting this entry in 2017, it is, in fact, almost a century since this aircraft was
civilianized. In view of that, the fact that ANY photo of exists is remarkable. Phil Vabre digs
out these archeological gems from time to time! Anyway, -UBW was struck off the register
in June 1931 and two months later was destroyed in a fire at Fisherman's Bend (Port
Melbourne).