G-AUBL Avro 504K (c/n D6396)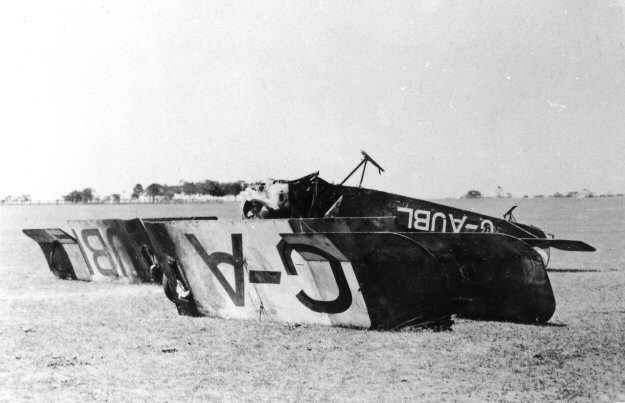 Well, does anyone have an image of this 504K in one piece? Its first owner was G.A. Daniels,
dba Orva Commercial Aviation of Sydney in 1921. Edgar Percival purchased it in November
1922 and then promptly pranged it at Greenmount, Qld in January of 1923 as seen below in
the image from the National Library of Australia collection. It also crashed later at the Light
Aeroplane Trials held at Richmond, NSW in December 1924, and that is possibly the venue of
Geoff Goodall's shot above. G-AUBL was ex military D6386, and that serial was quoted by
the CAB as its c/n. In 1926 it was acquired by E. Beckman of Brisbane although soon afterward
it went to F. Sharpe and then to Courier Aircraft Ltd. All the sales after the 1924 prang appeared
to offer the machine as a restoration project, although in the event, making it airworthy again never
seems to have happened. Its CofA lapsed in 1927.