VH-WYN Miles M.38 Messenger 4A (c/n --)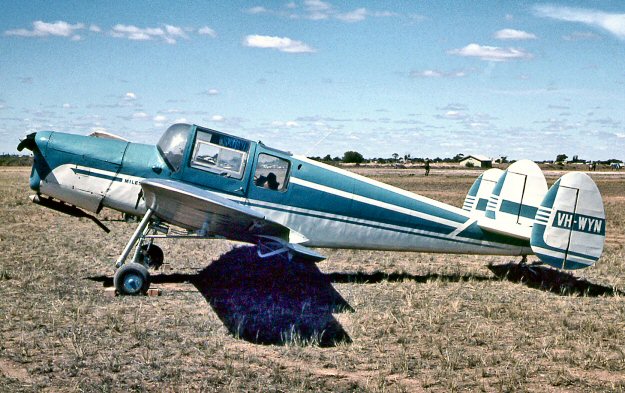 This was the former Messenger I RH376 (Messengers appear not to have c/ns - they merely use
the military serial number). It was civlianized in April 1951 as G-ALBP and given the mark 4A.
In April 1955 it was exported to Australia becoming VH-WYN. The nice color shot above was
taken by Ian Anderson at Mildura in September 1962 with glue bonding stress lines clearly visible,
seen here via The Collection p4848-0059, whilst that below is by Bob Neate at Moorabbin a year
earlier, in August 1961.