VH-WWF Cessna 185 Skywagon (c/n 185-0093)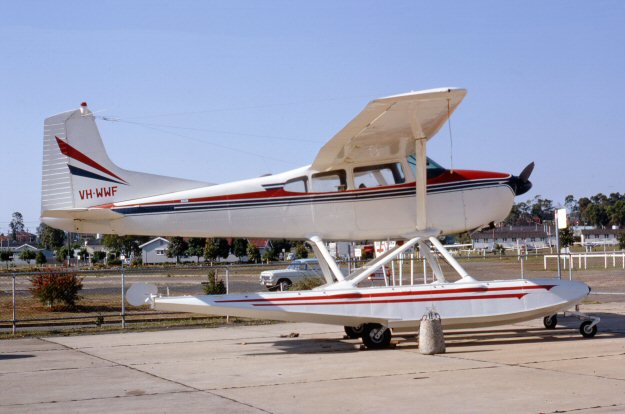 The above photo of VH-WWF was taken by Greg Banfield at Bankstown in November 1967. The
Skywagon left shortly after that for the west, and Merv Prime's photo below shows it on the Swan
River at Perth later in that same month. No doubt used for sight seeing trips over that beautiful city.
Later is was used to transport fisherman to the coastal islands. In Geoff Goodall's shot at the foot
of the page at Jandakot in March 1972 it had shed its floats for conventional wheeled undercarriage.
It was sold to Sydney real estate developer Hockey Treloar that same month, who put it back on
floats. It was deleted from the register on 28 July 1975 following an accident on Lake Jindabine,
NSW. Whilst taxying for take off the starboard float submerged and the aircraft overturned and sank.
Fortunately the occupants were rescued by a passing helicopter.