VH-WVL Piper PA-30 Twin Comanche C (c/n 30-1986)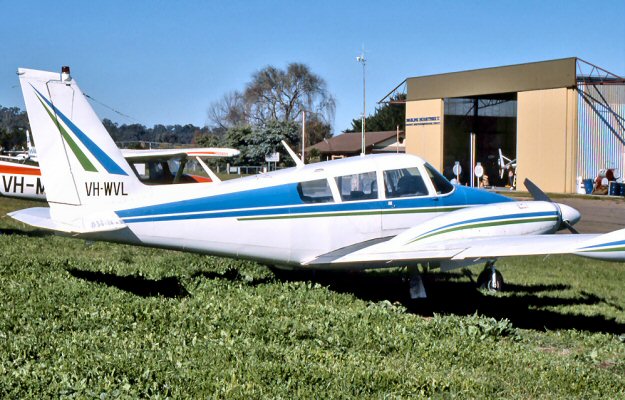 Imported in February 1970, this Twin Comanche was built by Pipers as N8828Y. Danny Tanner
saw it at Cootamundra, NSW in July 1988, above. .Somewhere I have it as having appeared at the
2011 Oshkosh, Wisconsin Air Show. There must be a story there, but I do not have details. To com-
pound my confusion, -WVL was off the register for a while in 1977-78 during which time the rego
was used on a Grob G102 which then became VH-IZL. Anyway, it appears to have been restored
to the Australian register in 1979, again as -WVL. . It is currently registered in NSW, although Ian
Mcdonell's shot below was at Gympie in August 2016.