VH-WSW Beech 95-C55 Baron (c/n TE-132)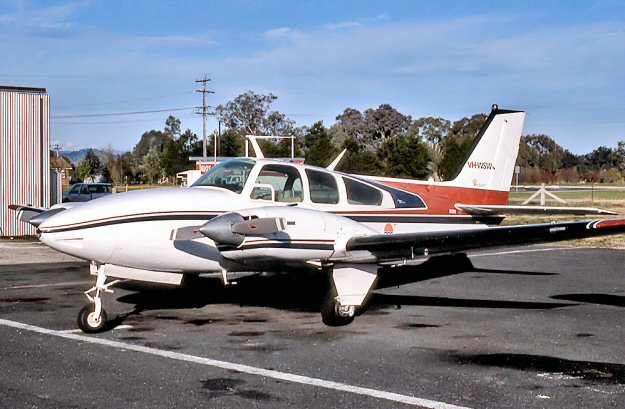 This 1955 model Baron was imported second-hand in March 1969 (ex N595PL) and registered
-WSW. It had no former VH- rego. Danny Tanner took the above shot at Albury, NSW in
June 1987. It is still current as seen in Ian McDonell's photo (below, over the wire fence) at
Moorabbin in March 2016. It is registered to a company at Emerald, Queensland.