VH-WSD Cessna 180H Skywagon (c/n 180-51506)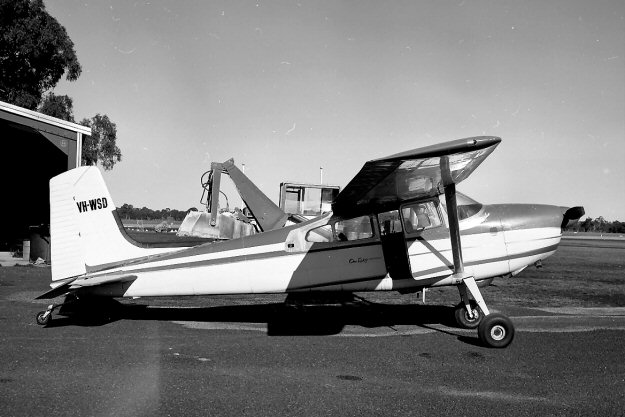 This late model (for a 180) Skywagon came onto the Australian register in 1965. Geoff Goodall
saw it working for Dutton's Aerial Sowing (above) at Glen Innes in July 1967. VH-WSD is still
current and registered to Jinjune Pty Ltd dba St. George Air Farmners Pty Ltd of St, George, Qld.
Dave Wilson took a very nice contemporary shot of it (below) at Dunwich on North Stradbrooke
Island in May 2007. The logo on the door appears to read "Jones Air" although how that jives
with the ownership stated above is not clear (at least, to me).