VH-WRW DHC-1 Chipmunk T.10 (c/n C1/0373)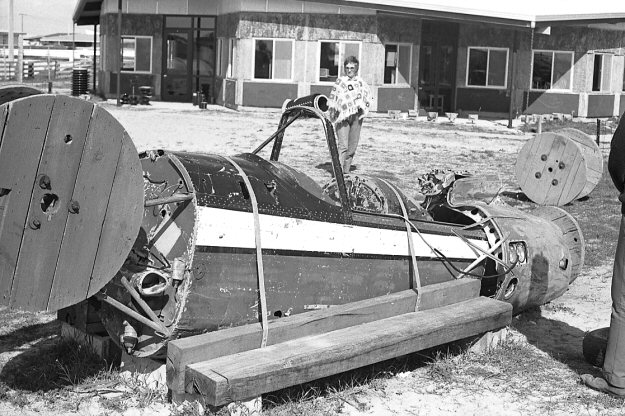 No indication that this is what it says it is, except that this image came from Geoff Goodall whose
provenances are without question! This Chippie had a couple of serious crashes after being civil-
ianized, ex WG314 from 394 MU at Heany, Southerm Rhodesia. It went to the Royal Aero Club
of WA as VH-RWR. In the first accident it forced landed on the soft surface of Lake Ballard, near
Kalgoorlie on 16 October 1959 while being flown in a women pilots' air trial. Another forced land-
ing was made on 8 November 1964 some 18 miles south of Narloo, WA, following a throttle failure.
The pilot and passenger were uninjured, although had to hike three miles out to the nearest road.
The remains survived as a children';s plaything at a school in Rockingham, WA for at lewast a decade
after that. . Geoff' s image above was taken in September 1971 byu whiuch time the poor old thing
was derelict.