VH-WPO Cessna 172A (c/n 47632)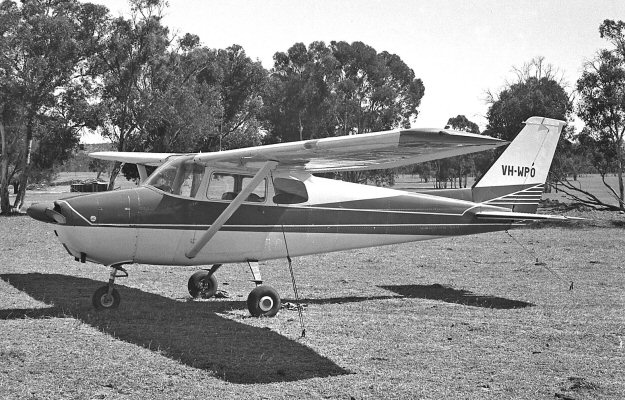 This was the Whitney Pastoral Copany's former VH-WPC, re-registered when that concern
wanted that rego for a new 182E. By the time Geoff Goodall saw this 172A in November
1970, it had been sold off, moved to South Australia, and been re-registered -WPO. That,
certainly, would have requiired an absolute minimal amount of paint. This -WPO is not longer
current. Today it is Chipmunk.