VH-WOW (2) Cessna 180 (c/n 50966)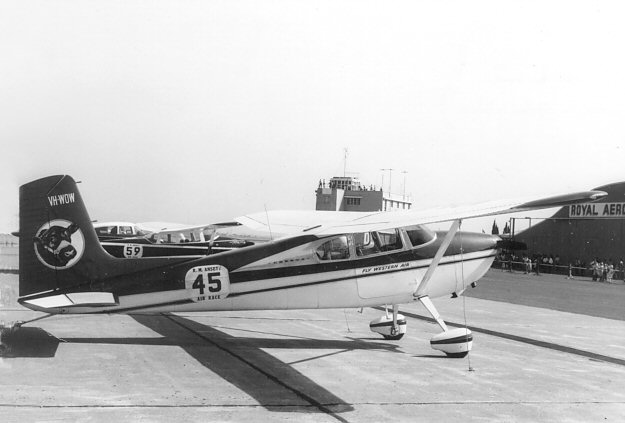 This Cessna 180 came fourth overall in the 1964 R.M.Ansett Air Race. Richard J. Maclean took
this shot at Parafield after the race. I am not sure how the slogan "Fly Western Air" jived with the
steer's head? This 180 was originally imported by Cessna dealer Rex Aviation in May of 1961 as
VH-RDB, and was re-registered VH-WOW some 2 months later. After nine or so Australian
owners in the years from 1961-93 it was exported to New Zealand as ZK-PKM in July of 1993.
It is still current, and registered to Sunrise Balloon Adventures of Queenstown. Bob Neate's
photo (below) was taken slightly earlier than Richard's and shows -WOW at Narromine in 1963.