VH-WOO Piper PA-18 150 Super Cub (C/n 18-8343)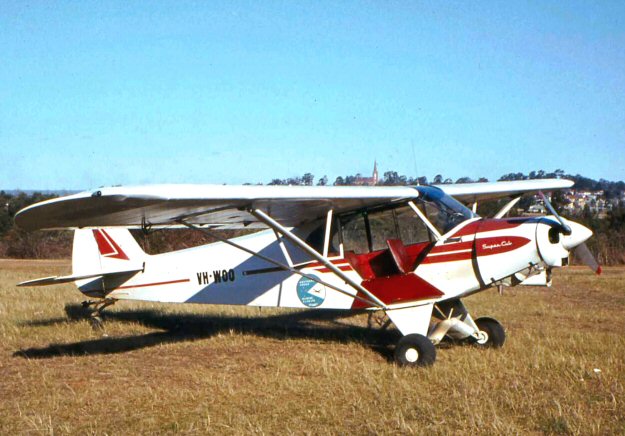 PA-18s were not that common in Australia. Some 40 or so have been imported over the years.
They were far more prevalent in New Zealand, which has seen over 100 of them on its civil register.
John Wheatley saw this one (above) in the early 1970s. Even on the original print I cannot discern
what the pie-chart logo represents. The shot below was taken by Geoff Goodall somewhat earlier
in September 1966 at Parafield when it was virtually brand new. and being used as a demonstrator.
Soon after Geoff's photo was taken it was sold to the Southern Cross Gliding Club in Sydney for use
as a glider tug. Could that be then badge I m unable to identify? It is still current and finished in
an overall Piper J-3C65 yellow scheme with the legend "Spirit of Lock Haven" emblazoned on the
fuselage.