VH-WON de Havilland D.H.82A Tiger Moth (c/n DHA865)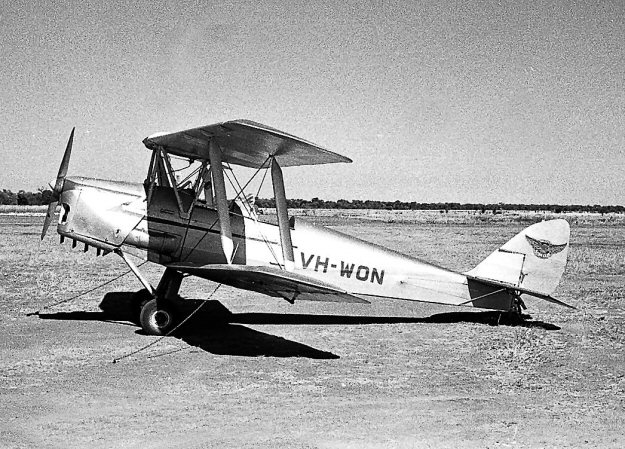 VH-WON was a Tiger with the Walgett Aero Club when John Hopton took the above shot at
Walgett, NSW in June 1961. Formerly A17-635, it was civilianized for the club in July 1958,
who, at the time quoted its ID as '802'.. (No idea where the boys at the Walgett Aero Club came
up with that number, since the real DHA802 was DCA's VH-AZN which embarrassingly crashed
into the reservoir at Essendon before it could become VH-CAI!). Anyway, VH-WON was sold
off by the club in 1962 to Doyle's Equipment in Blackall, Qld. It had a couple more owners in
Queensland before being sold to Central Aero Distributors in Victor Harbour, SA who sold it in
the USA as N5562 (and still dragging along its spurious ID of '802'). As late as 2009 it was still
currently registered to David G. MacMillian of Hewitt NJ.