VH-WMR Piper PA-28-180 Cherokee (c/n 28-2227)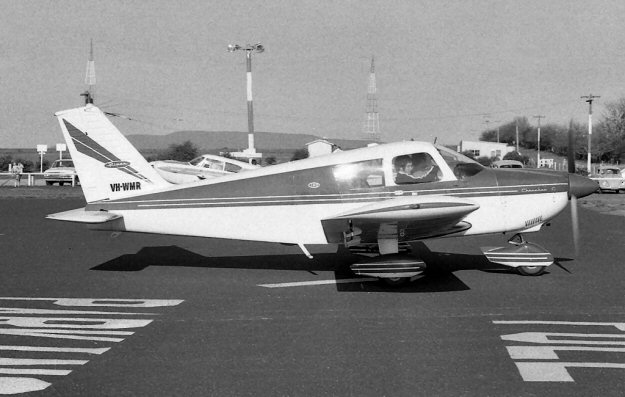 Just why VH-WMS was reregistered VH-WMR is not known but it was certainly not to
vacate the old registration, which was to lie dormant until 1991. However, from October
1965 to November 1967 it was –WMS and it has been –WMR ever since David
Carter caught it taxying in at Bathurst on October 4, 1970. This Cherokee was with the
North Queensland Aero Club at Cairns in November 2016.