VH-WMN Cessna 402 (c/n 402-0185)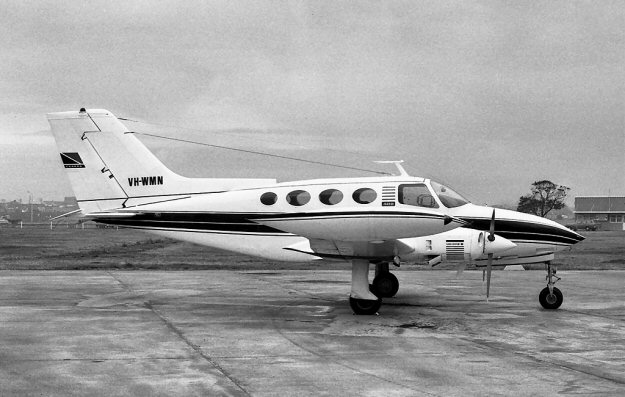 This 402 came is as N4085Q, with a very crudely painted ferry rego, as seen in David Carter's
photo below at Bankstown in 1970. It was sold, new, to Queensland Tyres and Retreading
of Brisbane in April 1970. David Carter photographed it again at Mascot later the same year
(above) now as VH-WMN. . By 1973 it was being operated by Nationwide Air Services,
a pioneering third-level airline. It was later acquired by Richards-Rent-A-Plane, trading
as Unionair, at Toowoomba. –WMN was written off after being damaged near Broken Hill
on October 2, 1978.