VH-WMM Auster J/1 Autocrat (c/n 1991)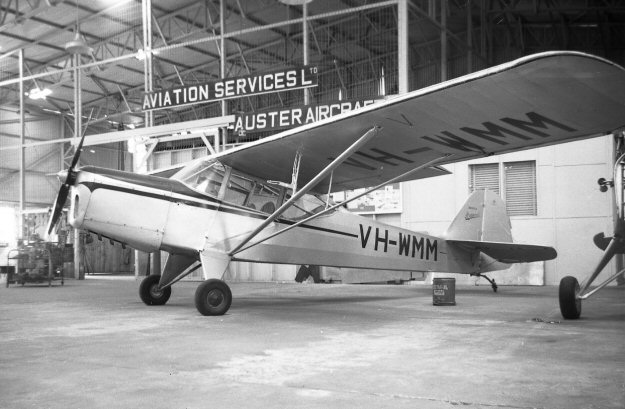 Another rare period shot of an Auster by Geoff Goodall. "Rare" in that it spent much of its life in S.A.
and shots from that state are not as common as those from the eastern seaboard states. Geoff also
took the photograph of it immediately below at the March 1985 Mangalore air show. The final image,
by Phil Vabre (foot of page) shows -WMM beautifully attired in spats, at the 2007 AAAA Fly-In at
Echuca. Current owner John Kelly advises that Whiskey Mike has been rebuilt from the ground up,
following a mammoth towing job across the Nullaboor Plain from St. Arnaud, Victoria to Western
Australia! The Cirrus Minor engine was replaced with a Gypsy Major, making it, in essence, a
Model J/1N. First flight of the rebuild took place on 14 December 2003 at Jandakot, WA
VH-WMM was originally built as a straight J/1 registered G-AGYJ and was exported to Australia
in 1952 wherein it first became VH-BGB. Re-registration to VH-KEV occurred in 1954, and it
was re-registered again to VH-WMM in 1957.