VH-WMA Avro 652A Anson 1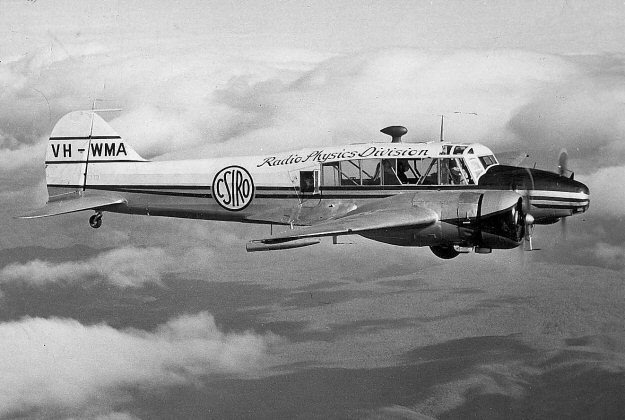 Here's a nice shot from the Nigel Daw collection (via Geoff Goodall) taken "somewhere over NSW"
in 1955, showing the cloud seeding silver iodide burners fitted under each wing tip. This Anson flew
extensively on rain making experimental flight in most Australian states, and was eventually replaced
by two new Cessna 310s VH-REK and -REL. The Anson's last flight was Mount Isa to Sydney,
arriving on 24 November 1958 when it was retired. It was the former RAAF W2374. My shot
immediately below shows it at Essendon in 1957. It was also seen at Mascot in 1959 by my good
friend the late Peter R. Keating parked outside the Adastra hangar, in the image on the foot of the
page It had been acquired by Adastra Aerial Surveys in 1959 after the CSIRO had retired it. By
that time attempts to renew its CofA were unsuccessful (the type would soon be denied permission
by DCA for further service anyway) and poor old -WMA along with -AGA and -BLF were
stripped of all salvageable parts and hauled off to the scrap metal yard.