VH-WLP Beech 36 Bonanza (c/n E-25)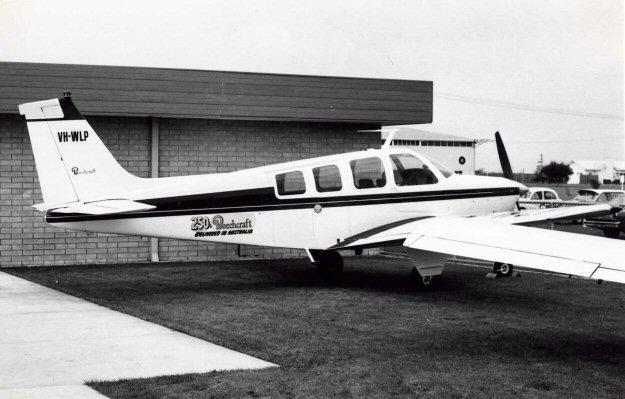 Here's an interesting shot from Ian Mackenzie showing the 250th Beech aircraft delivered in Australia.
I wonder if that included the pre-war examples as well? This photo was taken at Moorabbin on 29
March 1969, and, as can be seen, the straight tailed Bonanza was really squashed in. .-WLP was
first registered on 1st August 1968 to Civil Flying Services Pty Ltd, Moorabbin. It was operated by
Flinders Island Airlines, Moorabbin and then several other owners, It crashed some 12 km west of
Gamboola Station, Qld on 15 July 1976 whilst on a dead-heading ferry flight from Mareeba to Dunbar,
Qld to pick up charter passengers. The pilot, who was killed in the accident, had radioed a "mayday"
alert indicating engine failure.