VH-WKB Cessna 172H Skyhawk (c/n 56002)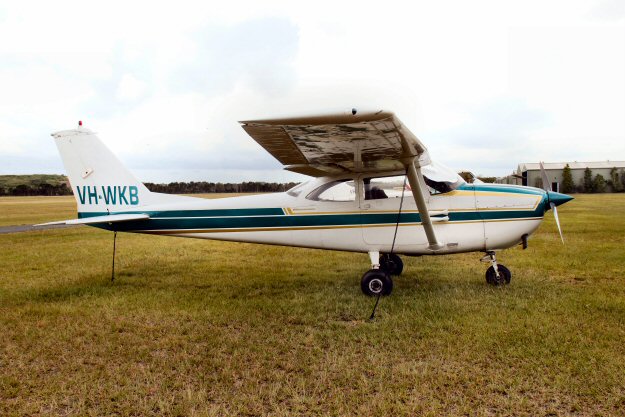 Up from Victoria and visiting Caboolture, Qld on 8 January 2012 was this 1967 model Skyhawk,
seen in this shot by Ian McDonell. John Whestley's shot below was taken forty years earlier, pres-
umably at Bankstown whien the aircraft was operated by Nepean Flying School. -WKB was the
former VH-DPU, and N2802L when imported. It was later one of a number of similar aircraft
operated by the Rockhampton Aero Club. When new, 172Hs were equipped with spats which
can be discerned in the deep shadow of John's image below. . Somewhere along the line, these
were ditched on -WKB.