VH-WKA Cessna 172F Skyhawk (c/n 17253337)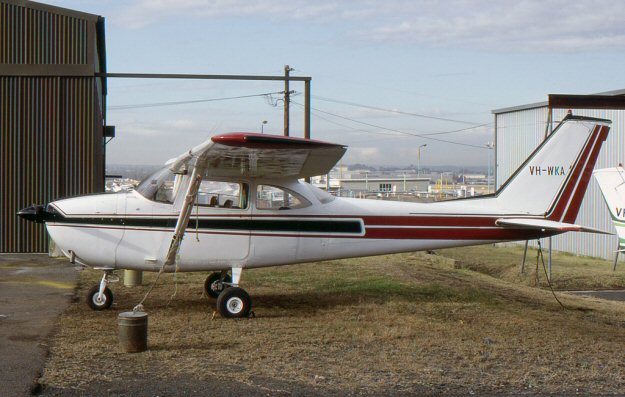 Initially registered VH-PQI in October 1965, this Cessna 172F was reregistered VH-WKA
in January 1966 . Ten years later it was owned by a pilot from Terrigal, on the NSW Central
Coast and 10 years after that, in 1986, was photographed by David Carter parked at Bank-
stown. –WKA's registration was revoked by CASA in July 2006 and it was observed
dismantled and stored at Dalby, Queensland, in 2010.