VH-WJD Piper PA-30 Twin Comanche B (c/n 30-1155)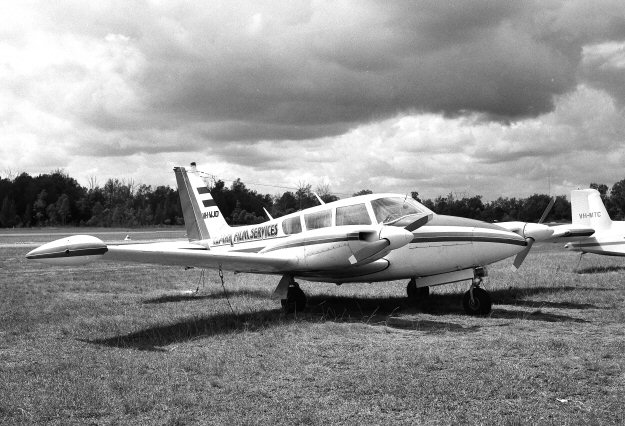 Here's a Twin Comanche for which I have many contemporary shots in addition to Greg Banfield's
photograph (above) taken at Hoxton Park Airport, NSW (now sold for a housing development) on
17 February 1987. Ex N8044Y, and first registered in Australia in December 1967, -WJD has had
variety of owners over the years. In the shot above it was working for Clark Film Services. Martyn
Covey saw it ( immediately below) at Mildura a decade later in April 1996 at a PA-30 Fly-In.
Follow ing that are two shots by Ian McDonell. In the upper one it was seen in a derelict state at
Cessnock, NSW in 2008, while at the foot of the page is a recent photo taken at Mudgee, NSW
in January 2011 wherein it has been nicely restored in a smart grey and maroon finish.