VH-WJC Piper PA-30-160 Twin Comanche C (c/n 30-1988)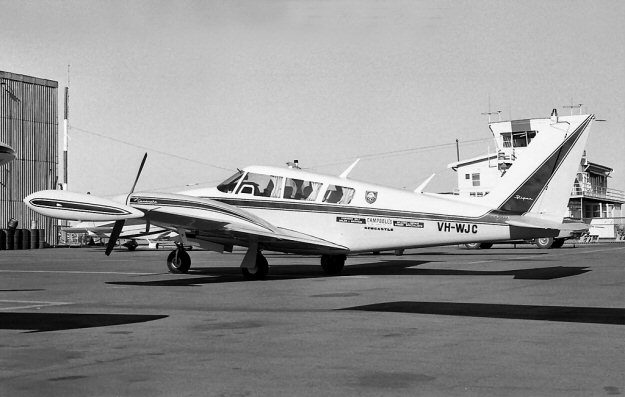 N8830Y arrived in Australia in 1969 with a wipe-off ferry registration as shown in David Carter's
photo (below) taken at Bankstown. In May 1970 it was registered VH-WJC to Campbell's
Tyre Service, of Newcastle, and was again snapped by David at Bankstown soon after (above).
Campbell's were involved in both tyres and conveyor belts. In 1972 it sent a crew to Gove,
Northern Territory, to install a convey belt at a mine site. On August 18 that year, –WJC stalled
after take-off for Gove from Groote Eylandt and crashed. All four on board the aircraft, which
was overloaded and had its centre of gravity too far aft, died in the accident.