VH-WJB Cessna 182E Skylane (c/n 18254254)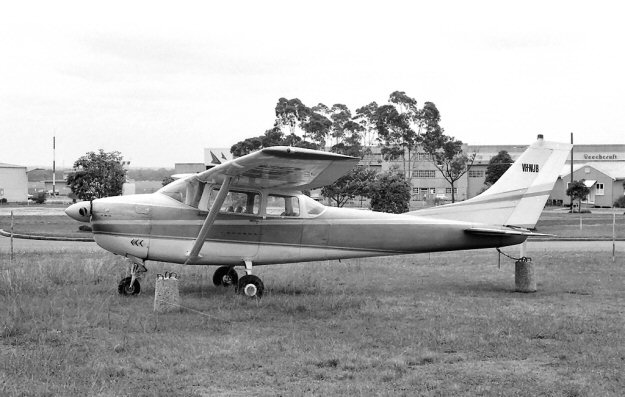 This was originally VH-WAT from September 1962 to October 1965, when it became
VH-BWN. In July 1967 it was reregistered VH-WJB and it was in this guise that
David Carter photographed it at Bankstown in December 1969. The 1976 register
showed the owner as CSD Flying Group, Canberra. It was still in the vicinity of
Canberra when it crashed near Collector, NSW, on February 10, 1990, after running out
of fuel when being used for skydiving.