VH-WHE Piper PA-31 Navajo (c/n 31-691)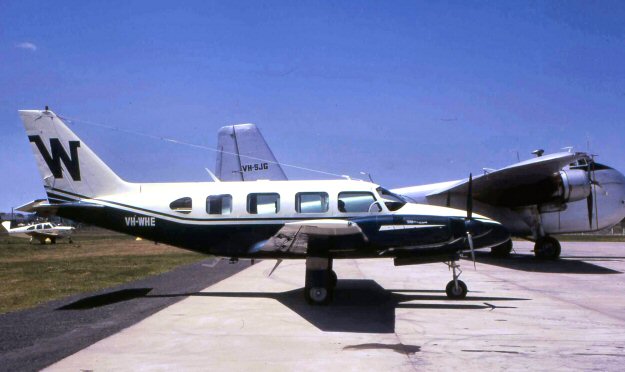 Just in "under the wire" so far as inclusion in this collection of aircraft images is this Navajo, first
registered in October 1970. Photo by John Wheatley (Essendon, 1970?) Formerly N6781L,
it was owned by Williams General Aviation when this shot was taken. It later went to A.F.S..
Flying Services of Moorabbin. Still current, it is today (2012) privately owned and based in far
North Queensland.. Ian McDonell saw it (below) at Archerfield in June 2016 along with several
other Navajos, looking like it might be ready for 'parting out'.