VH-WGP Piper PA-24-250 Comanche (c/n 24-3172)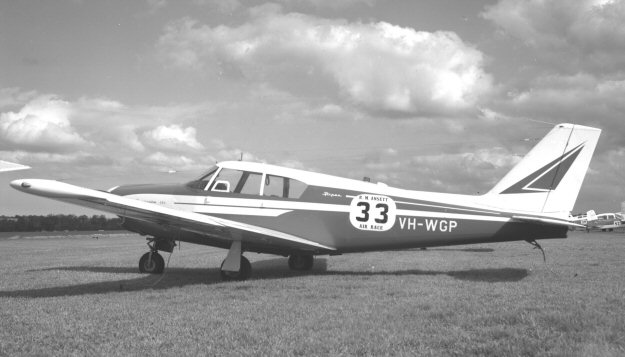 VH-WGP was No 33 in the 1964 Brisbane to Adelaide Ansett Air Race and was entered by
W. G. Parsfield of Camp Hill, Qld. Greg Banfield saw it (above) during the overnight stop at
Bankstown on 29 March 1964. It was No 249 in the November 1976 Benson & Hedges
Australian Air Race, as seen at Parafield (below) by Danny Tanner. Two years later it was
written off in a crash near Inglewood, Victoria on 14 July 1978.