VH-WGC (1) Cessna 180 Skywagon (c/n 32655)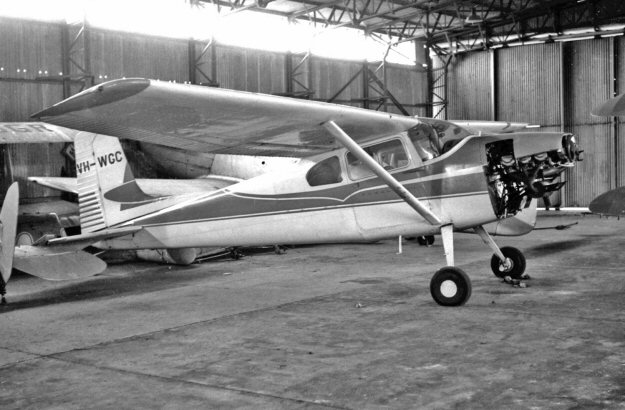 This 180 was originally registered in December of 1956 to the Catholic Mission Capuchin at
Mendi, New Guinea as the first VH-BVG. It had a couple of accidents whilst with the mission,
both of which involved the aircraft flipping over on its back; one in Sept 1959 and one in 1961.
Neither serious enough to write it off. In 1962 it was sold to Pay & Williamson in Narromine
(before their move to Scone), where the above hangar shot was taken by Bob Neate in 1963.
The shot below, from Geoff Goodall's collection of prints, was taken at an ag strip somewhere
in NSW in 1970 whilst -WGC was still with Pay & Williamson. It sustained damage enough
to finally write it off in an accident at Scone on 19 April 1967 and the results of this mess are
seen in Geoff's own photo at the foot of the page taken at Scone in July 1967.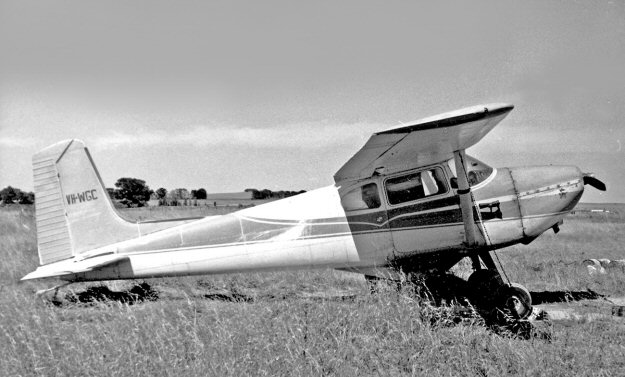 .