VH-WGC (2) Piper PA-25-235 Pawnee B (c/n 25-3010)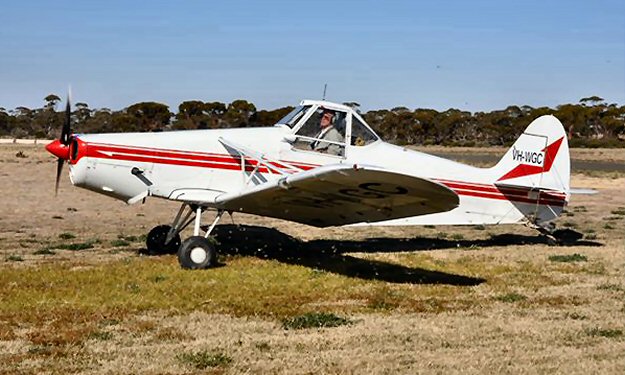 This Pawnee has been associated with the Waikerie Gliding Club Inc, South Australia, for some forty
years, and is strill registered to them. Ken Watson took the above shot at that locale. The aircraft
originally came into Australia in June 1968 from New Zealand where it had been ZK-CIF.