VH-WFV de Havilland D.H.82A Tiger Moth (c/n DHA119)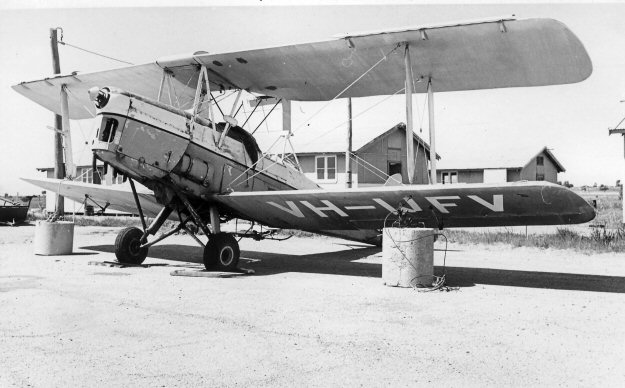 This Tiger, ex A17-122 was originally civilianized in 1948 as VH-BKB the first. It was re-registered
VH-BTS in 1959 following an overhaul. The year after that it was acquired by Aero Service Co and
re-registered into the Westfarmers' block as VH-WFU. After it agricultural days were done it wound
up at Cunderdin, WA, with Bob Couper as part of a large stock of old ex-aggie Tigers he had assembled.
The above photo was taken by Merv Prime (via the Geoff Goodall collection) at Cunderdin in September
1967. Although, by that time in poor shape due to having been outside for years (decades?), a year later
it was nevertheless collected by Maurice Whittington's Stag Lane Flight and taken by road to Sydney for
export to the USA. Shipped from Sydney on the "Montreal Star" in May 1970, it was offloaded at
Tampa, Florida for L. M. Hill of Miami, who rebuilt it as N100MH. It was last noted as being in Illinois.