VH-WFD Piper PA-18 Super Cub (c/n 18-4448)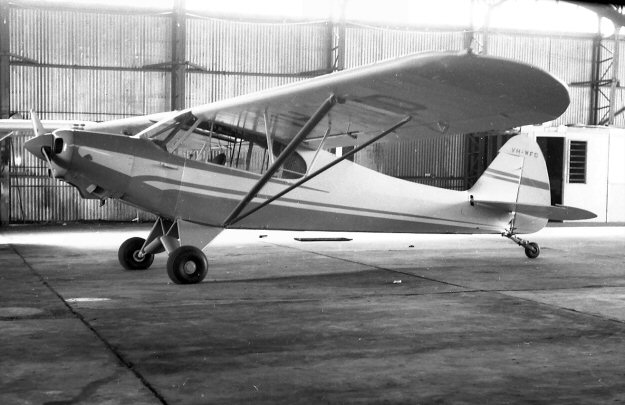 Here's a neat Super Cub at Wagga NSW in January of 1963. Rod Adam took the photo,
shown here courtesy of the Geoff Goodall collection. It was originally imported in January
1956 as VH-MFB (the first?). A the time this shot was taken it was owned by the Wagga
Flying School. In February 1965 it was to Paul Mitriga for his agricultural business, convert-
ed to a crop sprayer and re-registered VH-MIT (2). Sadly, Paul was killed in this aircraft
in a crash near Cowra, NSW in March 1967.