VH-WFA Auster J/1B Aiglet (c/n 2671)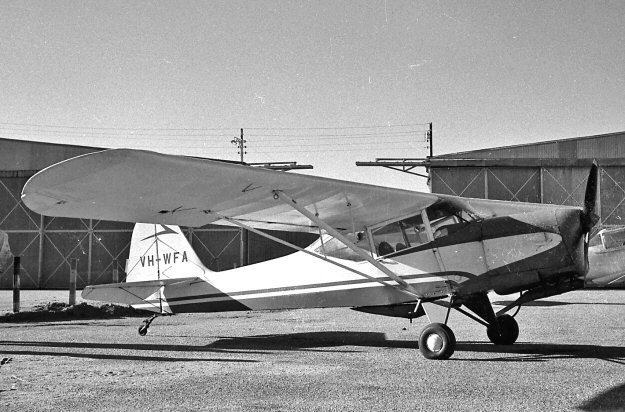 First registered in 1949 as VH-KAW, this Auster was flying with the Wagga Air Taxis and
Flying School by 1962 as -WFA. These two shots are both from the Geoff Goodall collection
and were both taken in March 1962. The image above shows the Auster at Wagga, while Bob
Neate's photo below was taken at Cootamundra, NSW. VH-WFA was later re-registered
VH-WWG and is still currently registered under that identity.