VH-WET (2) Cessna A185A Skywagon (c/n 185-0497)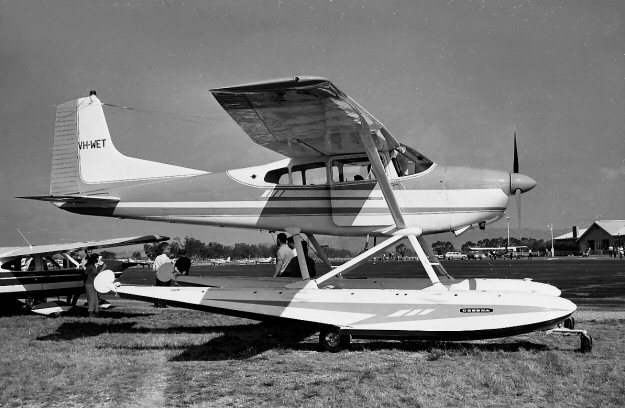 This nice rig was owned by Schutt Aircraft of Moorabbin and flown by Graham Schutt when
photographed by Geoff Goodall at an air show at Mangalore in January of 1968. Built as
N1697Z it was one of a fleet of similar machines operated by the Missionary Aviation Fellow-
ship in the Netherlands New Guinea (West Irian) and was originally registerted JZ-PTK. After
a spell in Australia in the 1960s as VH-WET it returned to West Irian for service with Mafair.
abd was registered in Indonesia as PK-MPE. The nice color shot below (via Maurice Austin)
was taken at Moorabbin by Graham Fredrickson.