VH-WEL Piper PA-22 150 Tri-Pacer (c/n 22-6342)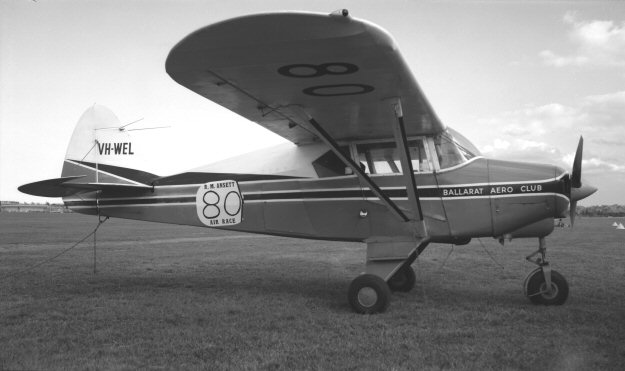 This was the former Royal Victorian Aero Club's flagship VH-RVA, first registered in November
1958. When later sold to the Ballarat Aero Club it became VH-WEL. It took part in the 1964
Ansett Air Race as seen in the shot above by Greg Banfield during the overnight stop at Banks-
town on 29 March 1964. (What happened to the nicely formatted regular race number which
caused it to have this inglorious rendition?). After having several Melbourne owners it migrated
west in 1965 when it was sold to Mr. D.K. Smith of Katanniing, WA. The indefatigable Geoff
Goodall took the image below at this latter named remote spot in October 1973. .Nice to see
it repainted in authentic Piper livery again.