VH-WEK Weatherley 620A (c/n ?)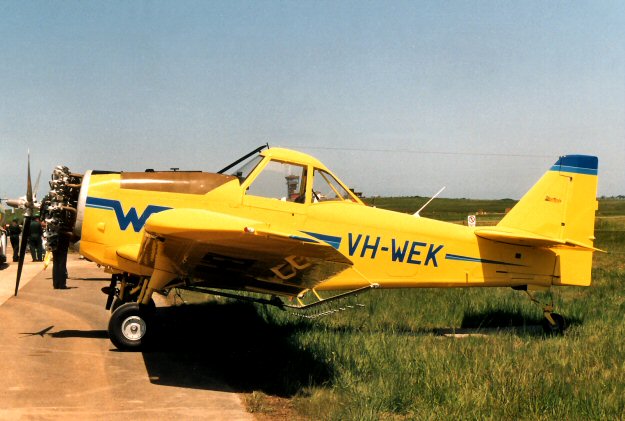 The Weatherley series of ag aircraft was originally based on the Fairchild PT-23 airframe, and were
produced in a factory in Hollister, California from about 1961 on. The original Weatherley Aviation
folded in 1999 and has been replaced with a newly financed Weatherley Aircraft Company which
continues to build these crop duster/sprayers. Several made their way to Australia in the early 1990s,
one of which was seen by Barry Maclean (above) at an air show at Avalon, Victoria, in 1992.